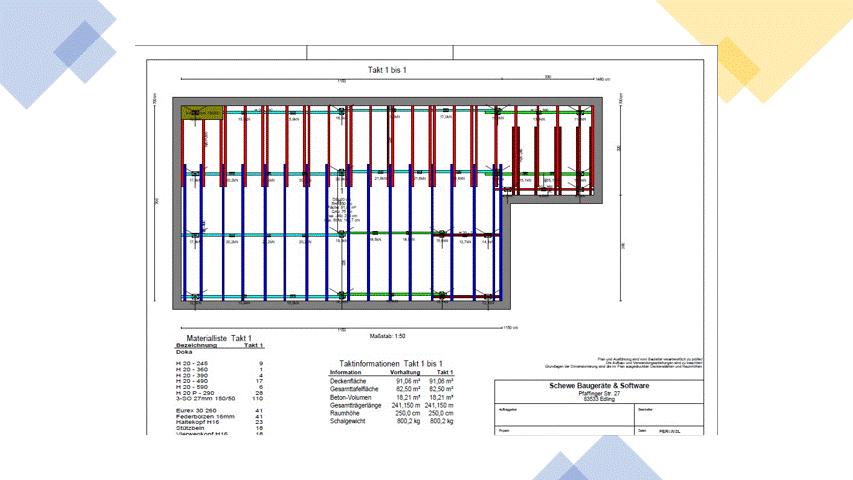 ENGLISH
Dear Sirs,

Fast and Easy calculate formwork for a building project. EuroSchal Software...

Rationalizing, saving working hours, lowering costs, all this you can realize with EuroSchal® on your building sites.
An easy to use handling of our programme makes it possible for you to work with EuroSchal® without great expenditure and training course..
Use EuroSchal® for your future formwork planning. By using EuroSchal® you will drop your fares between builiding site and stock. Missing time, too little or wrong formwork panels are avoided at the face.
Your storekeeper and the men on the building sites will supply results much quicker, if you can give them more help in the form of equipment lists, formwork or pour plans. You are also able to keep track of formwork elements at several building sites at the same time.
We are independent of formwork manufacturers and so we are in a position to offer programs for all readily marketable types of formwork.
Of course, it is also possible for us to integrate several types of formwork – also from different manufacturers - into the programme.
If any further informatiom is required, please do not hesitate to contact us!
Yours faithfully,
EuroSchal team...